FILMJEINK
Ezen az oldalon azokat a filmeket találja amelyek országos filmszemléken díjakat nyertek. Szerencsére van belőle több is. A Filmjeink fülre az egeret ha felviszi, a lenyíló kategória fülek alatt további filmjeinket találja az érdeklődési körének megfelelően. Bízunk benne, hogy a felsorolt kategóriákban talált filmek elnyerik a tetszését. Van néhány filmünk amely beleillik több kategóriába is, mi azonban nem tettük be mindbe, ahova véleményünk szerint a legjobban illik oda helyeztük el. Csak a díjnyertes filmek találhatóak ezen az oldalon, illetve a kategóriája szerinti fül alatt. Vannak általunk készített filmek, melyek a szerzői jogok miatt nem szerepelnek a weboldalunkon, mert bérmunkában készültek.
További filmeket talál még a Youtube oldalunkra kattintva amely a baloldali Youtube oldalunk fülön keresztül is elérhető! Jó szórakozást kívánunk a filmekhez!
Néhány Díjunk (a képre kattintva) és alatta a filmek előzetesei, részletei és két teljes film is megtekinthető!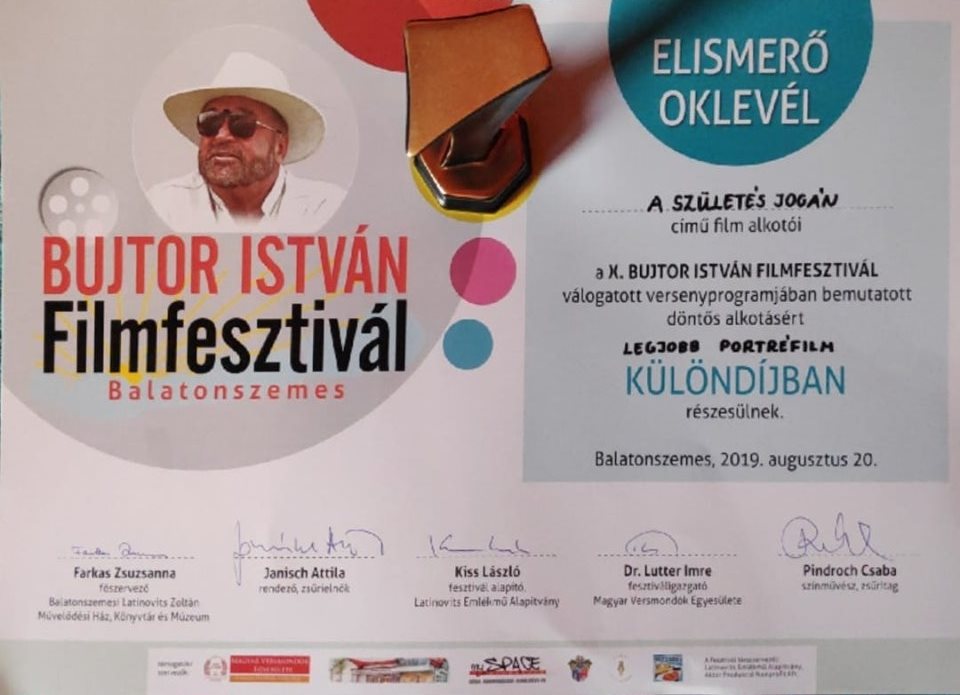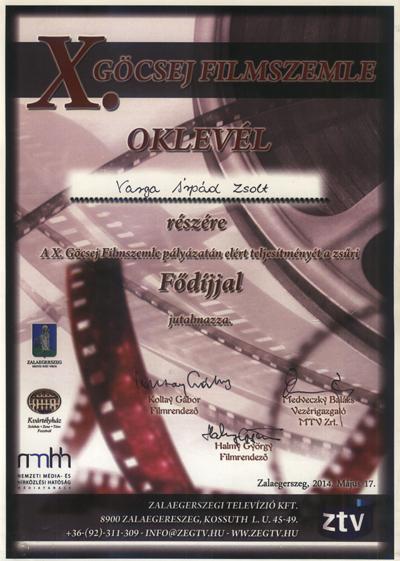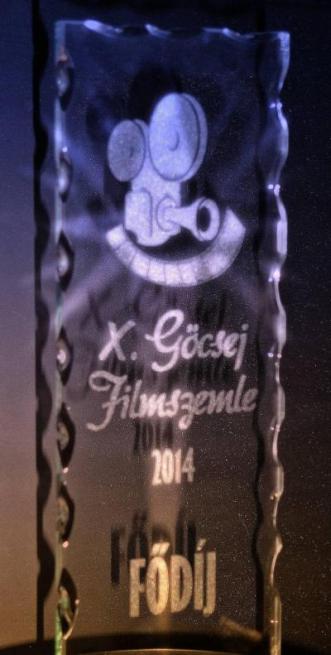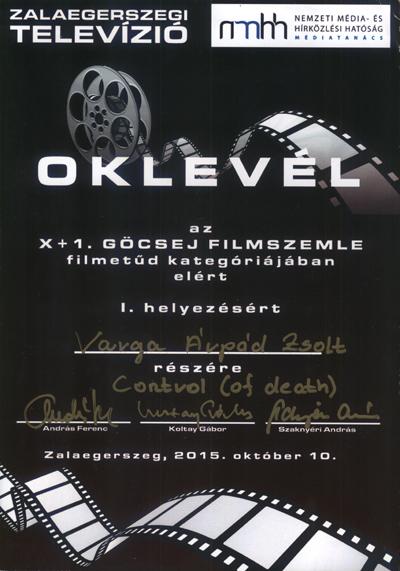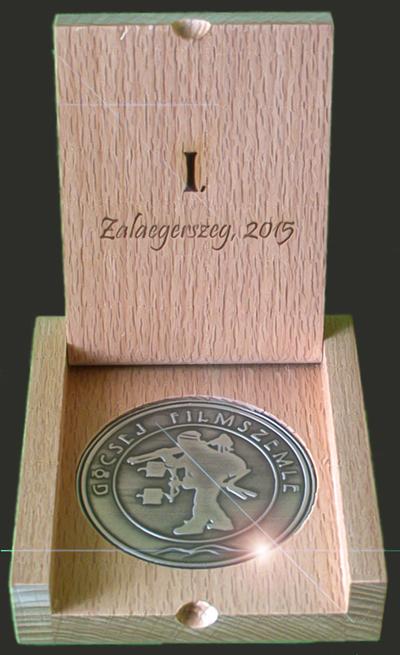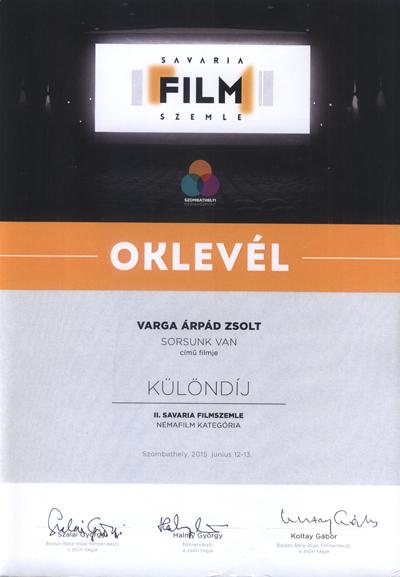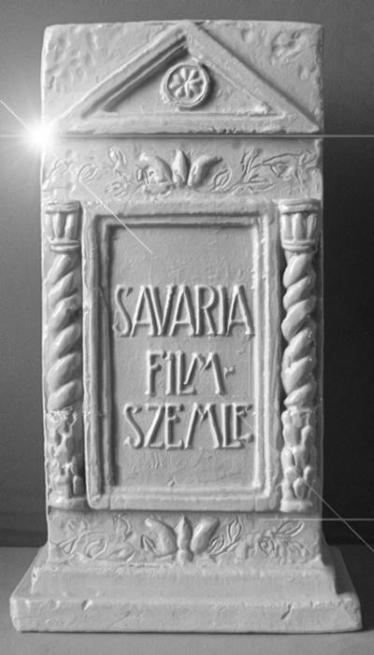 A X. Bujtor István Filmfesztiválon 2019-ben a Legjobb Portré Dokumentumfilm Külön Díját nyerte A Születés Jogán című dokumentumfilmünk.
A 2016-os XII. Göcsej Filmszemlén A Los Angeles-i Kárpátok története című dokumentumfilmünk az előkelő III.Díjat nyerte.
A 2014-es X. Göcsej Filmszemle Fődíjas Máriás Ferenc erdész: Életem című életrajzi dokumentumfilm Angol feliratos előzetese. Ez az angol felíratos változat lett vetítve 2014 novemberében Hollywoodban a Universal Stúdió mozijában és a Budapesti MOM Park moziban.
A 2014-es X. Göcsej Filmszemle Fődíjas Máriás Ferenc erdész: Életem című 52 perces életrajzi dokumentumfilm előzetese.
CONTROL (of death) balesetmegelőzés filmünk amely 2015-ben a X+1 Göcsej Filmszemle Filmetüd kategóriában, mely a rövidfilmek kategóriája az I. Díjat nyerte. A filmet az ország mozijai is vetítik a mozifilmek előtt.
Tábori Levelezőlapok Erdővárosból című 40 perces dokumentumfilmünk egy rövid részlete, mely a X+1 Göcsej Filmszemle Különdíját kapta 2015-ben.
A Savaria Filmszemle 2015 Némafilm kategória Különdíjas filmünk – SORSUNK VAN – Burleszk Változata.
A Némafilm kategória Különdíjas filmünk angol nyelvű változata – FAITH, WE HAVE – BURLESK Version.